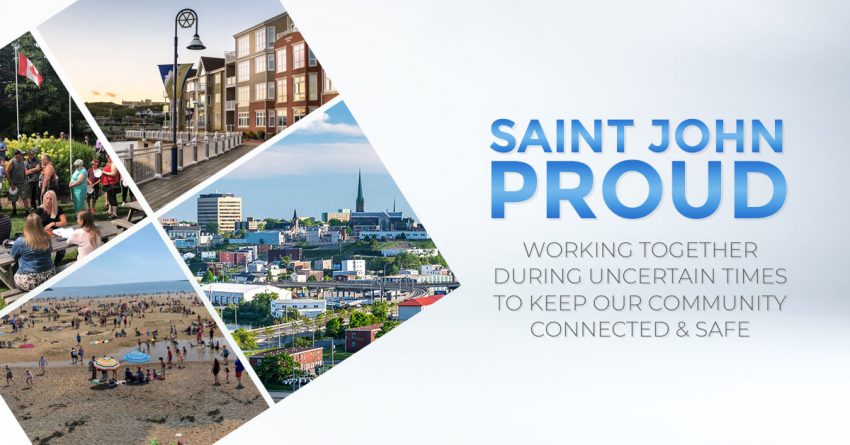 Saint John Proud
Wash66
Eco-friendly car wash. Visit Wash66 on Facebook for more details.
Bayview Credit Union
4 locations open East , Rothesay, St.George and Sussex
Kuinshoeve Meats
126 Hampton RD Rothesay
506 847.2049
Pick up or free home delivery in the greater Saint John area. Combo meat boxes are now available. Call for more details.
Swiss Chalet
Open 7 days a week noon until 8pm.pick up or delivery
Let's Hummus
Open for pick up or delivery from noon until 9pm, closed on Sundays and Mondays.
Wonder Auto
Open for service Monday through Friday from 8am – 5pm, Saturday 8am until noon and closed Sundays, Call 634-1465 for an appointment.
Juluis Pizza
Open for pick up or delivery call 634-0988
Fairweather Tire & Automotive
Open for service 8am – 5pm Monday through Friday closed Saturdays and Sundays. Call 634-1050 to book an appointment.
BrenTax
To our essential and frontline workers doing your part to keep us healthy, safe, and fed through this crisis.
Thank you!
As a thank you, BrenTax is offering 25% off your tax preparation.
Call us at 849-4040 or email info@brentax.com
Clear Power Solutions
Clear Power Solutions are closed to the public at this time, but there are pick-up and delivery options available. Batteries are still an essential need for many; as we're relying heavily on electronics to stay informed and connected. Clear Power Solutions have batteries available for cell phones, laptops, and various medical equipment, including digital thermometers. A full range of common, and specialized batteries are available as well. Call 653-90-21, to schedule a pick-up time, or delivery. Clear Power Solutions; providing the power you need.
Hall Brothers
We are open Monday-Friday 8AM-5PM to serve you via telephone or email as we cannot accept customers into our facility as our province is now in a state of emergency. We are not open on Saturdays until further notice; however, we will accept Saturday appointments and we will be checking messages constantly in case of weekend emergencies. For more information, please click here.
Stews Cleaning Services
Stews Cleaning Services are still offering detailing packages, please call 506-632-6552 for more details.
Stew's safety tip during COVID 19: be sure to carry Lysol wipes or something similar and wipe off your vehicle's door handle, steering wheel, ignition button, gear shift and seat belt buckle.
Sure Flow Plumbing & Heating and Pure Flow Water Treatment
Sure Flow Plumbing & Heating & Pure Flow Water Treatment are still open for regular and emergency Plumbing/Heating & Water Treatment calls, daily and after hours on overtime. Our Plumbers have been trained to avoid potential risks surrounding Covid-19 and will be wearing protective gear for their safety and Customer Safety. Your call will be answered live, by our own Staff, day or night at 849-4228. Thank-you for supporting local business.
The Financial and Consumer Services Commission
Fraudsters are taking advantage of the COVID-19 crisis.
The Financial and Consumer Services Commission is warning New Brunswickers to be extra careful to avoid falling victim to scams.
Beware of COVID-19 related emails and text messages with links to click or attachments to open.
Be on the alert for COVID-19 related phone scams. Avoid sharing personal or banking information with people you don't know.
Protect yourself by learning to recognize the red flags of fraud. Visit FCNB.ca
Ganong's Nursery
Ganong's Nursery will be opening for the season, Thursday, April 23rd; business hours are 9am to 8pm 7 days a week. They will be still taking orders for curbside pickup, via E transfers, for those who still aren't comfortable shopping in the greenhouses. Located at 89 Ganong Road, Erbs Cove on the Kingston Peninsula, e-mail address is ganongnursery@bellaliant.net and can they can be reached at 832-5948.
They are looking forward to providing their community with a wide variety of fresh herbs, garden vegetable plants as well as annual and perennial bedding plants.
Brookville Lime
With all the time you've been spending in the house, you probably can't wait to get out and spruce up your property! Brookville Lime is celebrating one hundred years in business with their biggest May Sale ever! Quarter-Inch and Three-Quarter-Inch Minus, perfect for driveways and walkways, 10-85 a metric tonne! Half-Inch and Three-Quarter Inch Clear, great for drainage, only 11-85 a metric tonne! Delivery is extra. Brookville Lime, open Monday to Friday 7 to 7, Saturday 7 to 3 for the Month of May. Brookville Lime dot com.
For this sale, they are accepting credit card payments only. You may call them at 506-633-1200 to place order and to process payment.
Furniture Warehouse
Show Room is now open
Monday- Wednesday 9am- 5pm
Thursday & Friday 9am- 8pm
Saturday 9am – 5pm
Sunday – CLOSED
Please follow all protocols in place and stay 6 feet apart
Shop local and stay safe
Kelly's Wash Tech
Open for septic cleaning and exterior building cleaning
Call 647- 5544